Do you want to savor "Gourmet Love Making" instead of settling for "Fast Food Sex?"
""We learned so much from our experience with you, and the results were immediate. We are learning to connect at a higher and a more emotional and spiritual level which we are carrying to not only our sex life, but our everyday relationship. Hard to believe that after 30 years we still have so much to learn and room to grow."         H & K, Florida
The Tantra Experience for Women and Couples
Dear Be-Loved,
Are you ready to bring more passion and intimacy into your love life?
I hope so because what I'm about to share with you, Tantra, the Ancient Art of Sacred Sexuality, can do that for you.
The problem many of us face around intimacy and sexuality is confusion, shame or embarrassment.  It's not your fault… for the majority of us no one took the time or had the courage to teach us.  Leaving us to learn from locker room talk, Hollywood or the porn industry.
This has a significant impact on how we love each other.
We avoid talking about sex because of shame, embarrassment and our cultural conditioning. 
"Thank you so much from the bottom of my heart for such a wonderfully healing Tantra Session. I feel more open sexually and more connected to my partner. I want to explore more and take my time to enjoy. All the senses and chakras have been opened wide. NAMASTE"               
J.L. Santa Fe, NM
We lack the confidence to ask for what we want or we simply don't know what we want when it comes to pleasure.

Tantra has personally transformed me from feeling overwhelmed, confused, and frustrated around sex to feeling confident, competent and connected with my lover.
Tantra can help you bring back that youthful spontaneity, that innocence, that playfulness, that sense of wonder and that ability to see life and everything in it as an adventure. Leaving you feeling confident about the intimacy, pleasure and passion you create with your lover and in your life.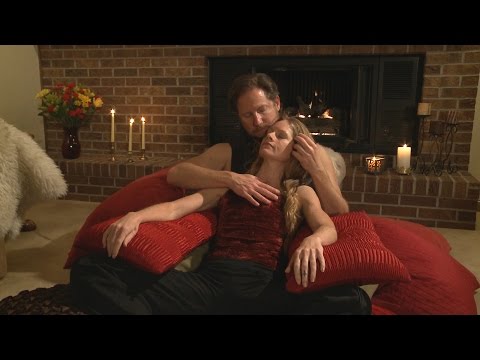 "Tantra sessions with Paul Sterling are transformative and have shifted my energies, self-image, and openness to love and life in a most positive way. Paul is impeccable in his approach. I have never felt safer."                                                                                                                                       J. Boulder, CO
I work with women and couples helping them create a loving, sensuous joyful and often life changing experience. The most common reasons my clients come to me and want to explore Tantra and the world of Sacred Sexuality are…
1) To increase the amount of intimacy, pleasure and passion you experience in your body and your relationships.
2 ) To heal past traumas, abuses or heart breaks
3) For couples to re-awaken their passion, increase their intimacy and feel a deeper level of love and connection
4) For couples to learn specific exercises, practices and positions from the Secrets of Sacred Sexuality.
If you are ready to feel truly loved, honored, celebrated, and educated – then give yourself the gift of an AMAZING Tantra session. To help you learn more and experience Tantra, I offer:
1 on 1 Tantric Massage sessions
Tantric Sessions and Education for couples
Pujas (Tantric Ceremonies)
Call me and ask any questions you have so you can decide if this is a gift you want to give yourself to enrich your life.
Live and love with passion, purpose and possibility,
Paul Sterling is a Relationship, Intimacy and Communication Coach. He is also a Professional Tantra Educator, as well as a trained Massage Therapist. Paul is also a Master Practitioner of NLP (Neuro-Linguistic Programming), NVC (nonviolent communication) and Ericsonian Hypnosis.
"I was a bit apprehensive when my husband gave me a tantric massage session with Paul as a gift. But Wow! Paul was insightful, passionate, caring, energetic and very professional. I walked away looking at the world with new eyes. Thanks Paul!"                                                                                                          C. Lyons, CO
I would be honored to answer your questions and set up a session for you.
Tantra Teachings and Private Tantric Sessions Available In:
Estes Park, Co
Boulder, Co
 "It's just hard to put into words what we experienced. We learned so much
from our experience with you, and the results were immediate… so much more
than I ever dreamed of. We are learning to connect at a higher and more
emotional and spiritual level which we are carrying to not only to our sex life
but our every day relationship.  Hard to believe that after 30 years we still have
so much too learn and room to grow. Very exciting.
"I've really enjoyed and am having fun learning what you have taught my wife, she has been a good teacher. I think she feels the same about me. Looking forward to working with you again, both as a couple and individually. Can't wait to see what we can learn and grow from next."                                  H & K, Florida