ABOUT PAUL STERLING: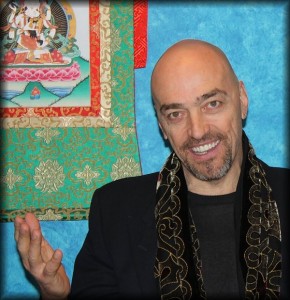 Paul Sterling is an international relationship and intimacy coach, a published author, a communication teacher and tantric educator.
He is an expert on relationships, intimacy and sacred sexuality. Paul has been interviewed on TV, radio stations (including Playboy radio) and by newspapers. He is the creator of Miserable to Magical Method for turning your relationship and sex life around.
Paul didn't start out to be an intimacy coach.  The change came when his career was going strong, but his marriage fell apart and he went through a painful divorce followed by 3 failed engagements.  He believed there had to be a better way!
Hungry for that better way, Paul discovered Nonviolent Communication (NVC) along with Tantra and Sacred Sexuality.
He recognized the power of these modalities to help couples transform their relationships and radically improve the amount of love, intimacy and understanding they experience on a daily basis.
His career has gone through several radical changes. The first 18 Years were spent as a commercial fisherman in Alaska. He transitioned into being a business consultant and communication coach to leaders. For the last 15 years he has focused on teaching couples transform the quality of their relationship through he books, mp3s, teleseminars and workshops.
To find out more check out his websites
phone:     (303) 807 0159
email:     info@tantraforyou.com
web sites:
www.TantraForYou.com
www.MagicRelationship.net  (videos, eBooks and coaching for resolving relationship issues and creating more open and honest communication)
Tantra Teachings, Private Tantric Sessions and Workshops Available In:
Boulder, CO
Estes Park, CO
Want to sponsor a workshop in your town. (Please contact my office)
Subjects are:
Tantra -Discover The Ancient Art of Sacred Sexuality
Intimacy Doesn't Start In The Bedroom
Can You Hear Me Now?
Compassionate Communication For Lovers -How to talk so your lover wants to listen, how to listen so your lover wants to open up and talk.